Great North Air Ambulance deploys Diphoterine®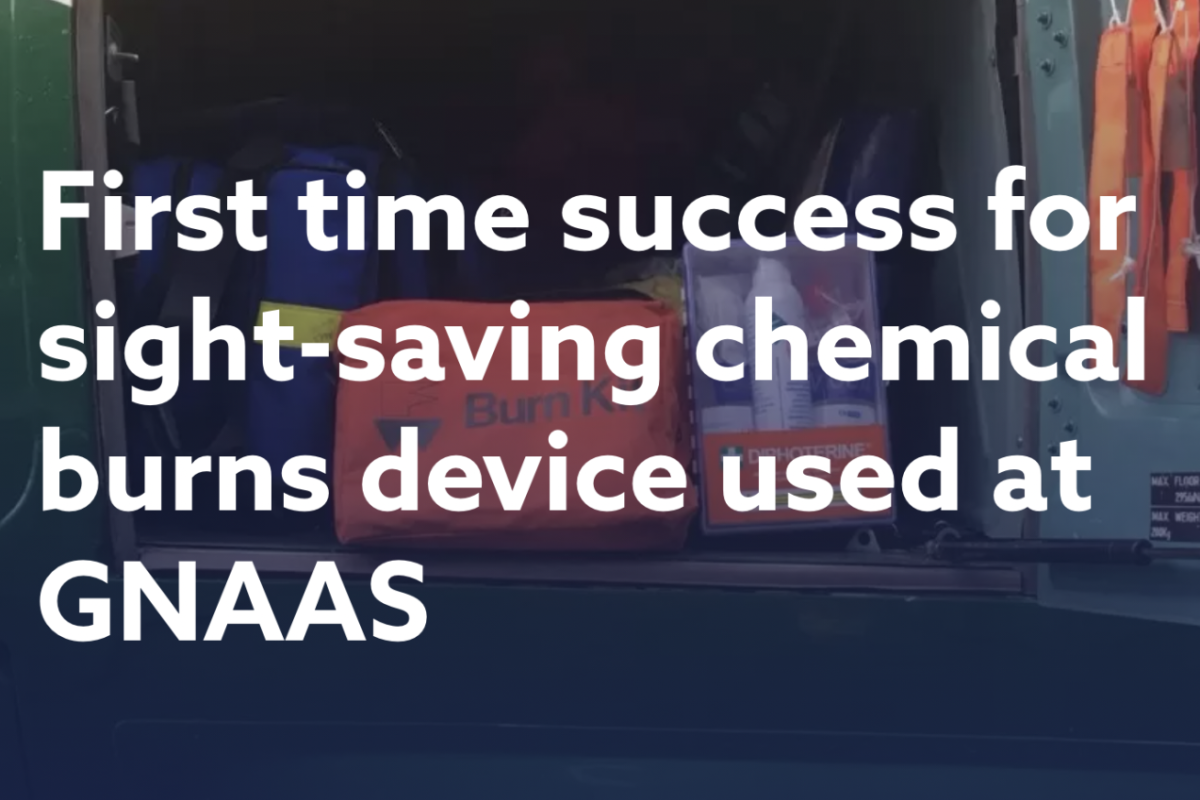 ---
We have been very proud to support the Great North Air Ambulance for the past year - supplying Diphoterine® that has been carried in the air ambulance or in the land vehicles when the helicopter has been non-operational.
Read how GNAAS paramedic Gordon Ingram managed the casualty on arrival and the positive feedback given by the receiving team at the hospital.
https://www.greatnorthairambulance.co.uk/our-work/news/first-time-success-for-sight-saving-chemical-burns-device-used-at-gnaas/
Effective management of chemical decontamination and returning the tissue to a safe physiological pH quickly is key to limiting the damaging effects of exposure to a corrosive chemical.
Thank you to all at GNAAS for their fantastic work.
---