Pinderfields Regional Burns Centre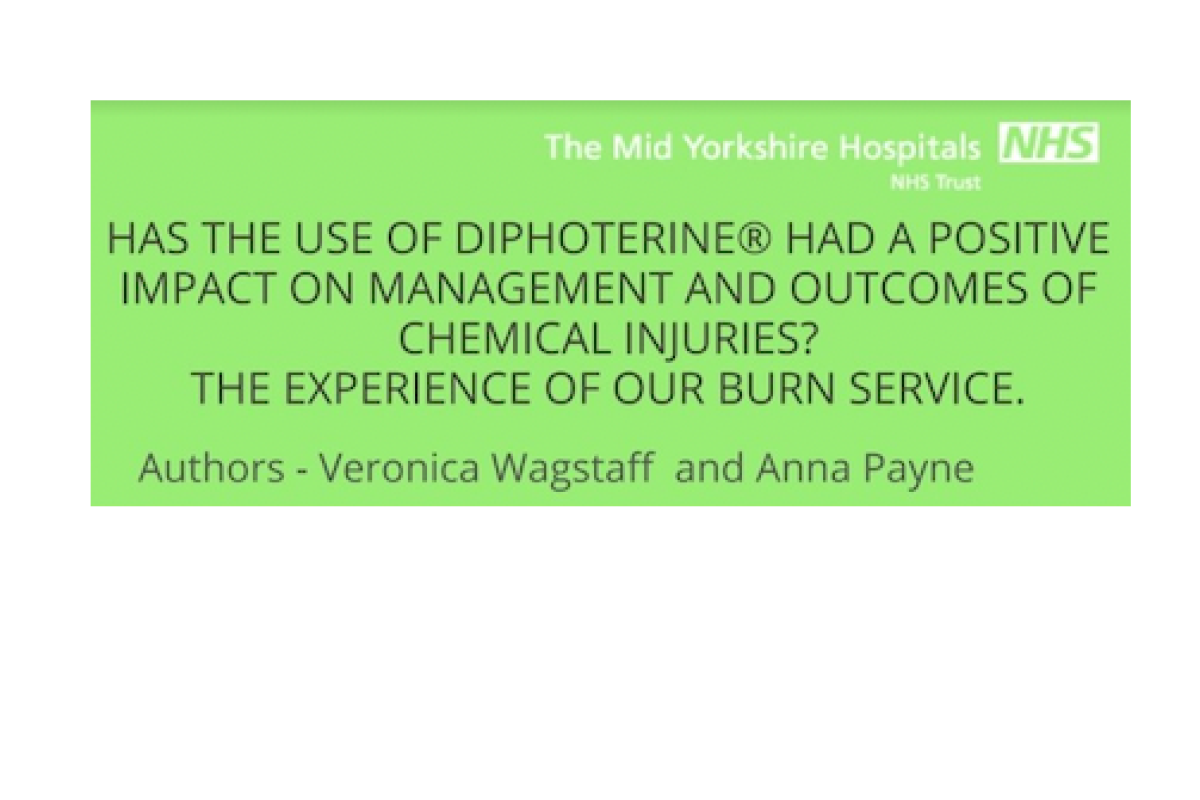 Diphoterine® Study
---
We have had the privilege of working with the wonderful Team at the Pinderfields Burns Unit for a number of years.
Veronica Wagstaff and Anna Payne recently presented this poster at the British Burn Association conference reflecting their experience with Diphoterine® over the past four years.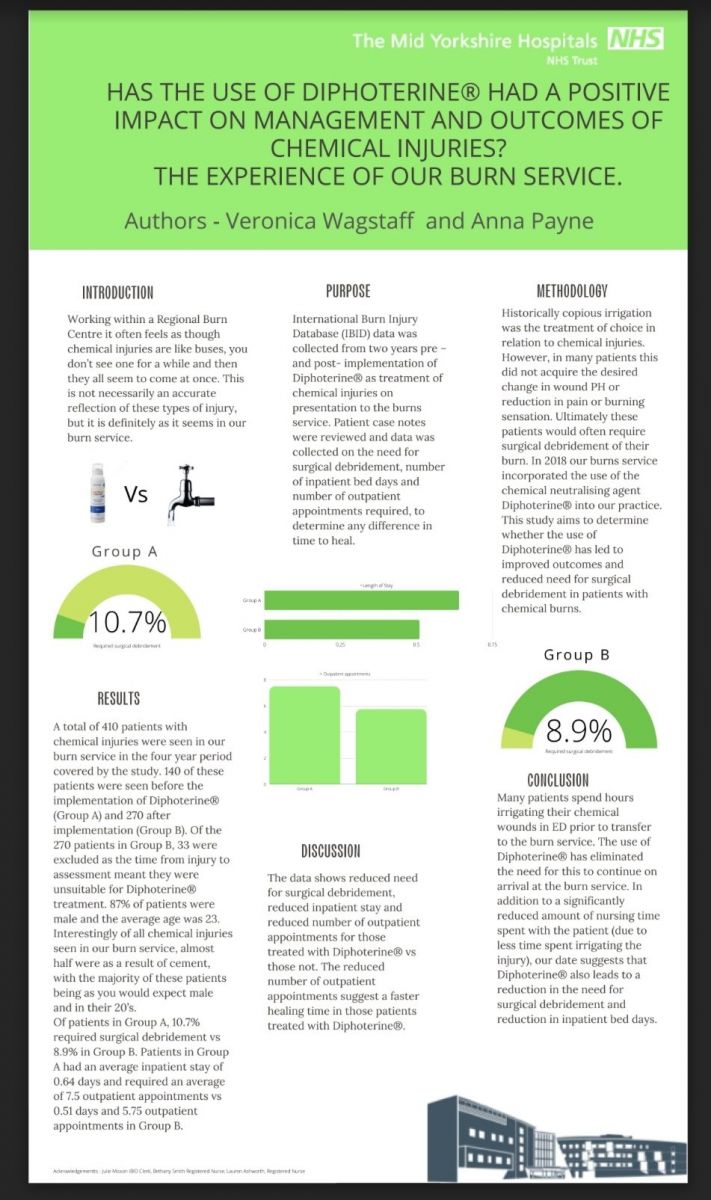 It is pleasing to see that patients managed using the Diphoterine® protocol not only avoided hours of continued irrigation but required less surgical intervention, fewer in-patient days and fewer out-patients appointments.
Better outcomes for casualties following chemical injuries is something all burns professionals strive to achieve, however the reduction of time a casualty spends in often stretched burns units is of great benefit to the service and the casualty also.
Thank you to Veronica, Anna and all of the Team at Pinderfields for sharing this insight and experience and for their dedicated and compassionate care in the management of chemical injuries.
This, combined with other similar global studies, provides a wealth of medical evidence which is now becoming clinically significant. If you would like to discuss Diphoterine® and chemical injury management protocols, please do get in touch either by email: enquiries@diphex.com or call us on 01622 851000.
---