Corrosive Attacks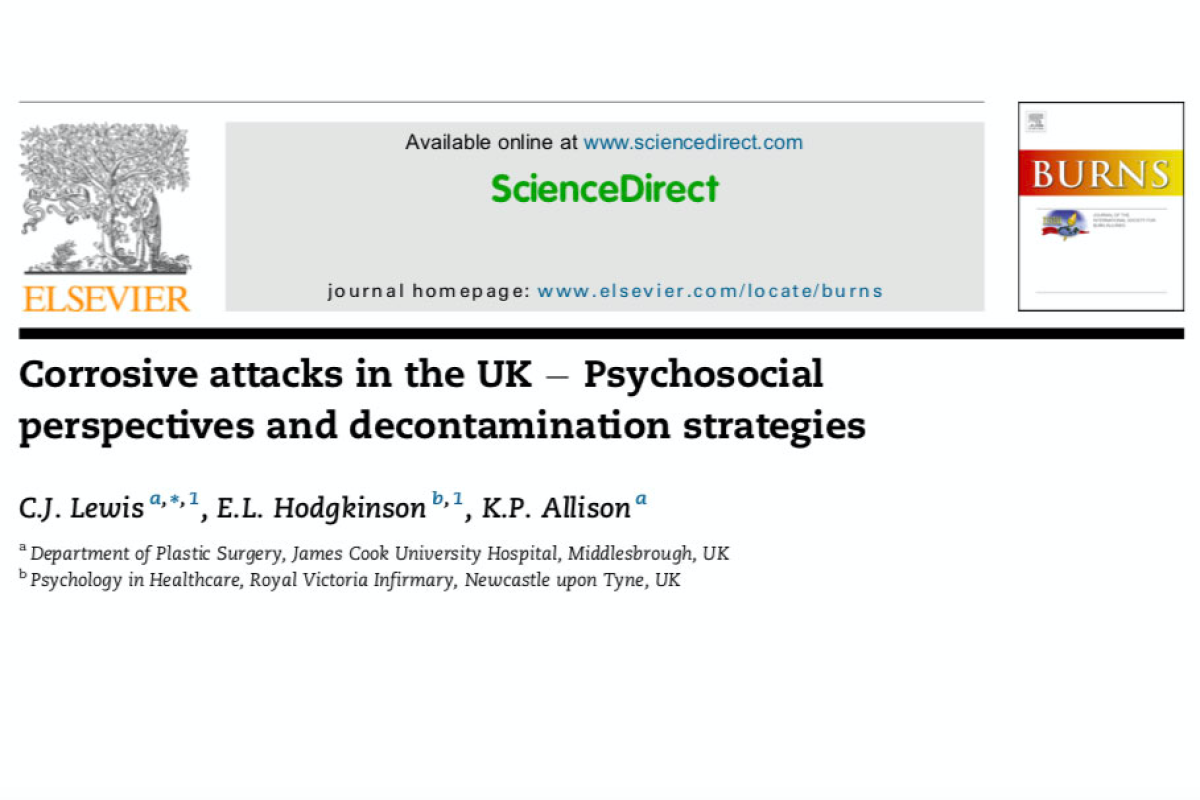 New report explores the history of corrosive attacks and decontamination strategies.
---
There are again reports of corrosive attacks on members of the public and the emergency services in the press.
This new report: C.J.Lewis et al., Corrosive Attacks in the UK - Psychosocial Perspectives and Decontamination Strategies, Burns (2019) reviews the reasons behind attacks, the effects on the victims along with recommending the best decontamination strategies.
Read the report here:
C.J. Lewis, et al., Corrosive attacks in the UK
---